QForm UK Seminar in Krakow. May, 31, 2023
On May 31, a QForm UK Seminar was held in Krakow, organized by Micas Simulations Limited and KENDIN, the official distributor of QForm UK in Poland. The event received support from the Research Group of Engineering Materials and Processes Technologies at the AGH University of Science and Technology in Krakow.
The seminar featured a series of informative presentations, including topics such as Extrusion, Tool Wear Analysis for Closed-die Forging, and the Development of Production Technology for a New Generation of Resorbable Surgical Wires. One particularly notable presentation was given by Jani Vehovar, who shared the industrial experience of Marovt d.o.o in Slovenia.
Jani Vehovar showed how QForm Direct helps predict material flow, look for forging defects, optimize material flow and Improve tool life in the real production process.

QForm Direct is a new module for automated design of hot forging preforms with closed die. QForm Direct makes it possible to create a 3D model of the preliminary dies for bulk forging processes and import the geometry into QForm to verify the result. The principle of QForm Direct is simple: the final die geometry should be loaded into the program and the required parameters set. Designed 3d-models can easily be imported into the general QForm module to check the process.
Follow us on social media:

Telegram | Facebook | LinkedIN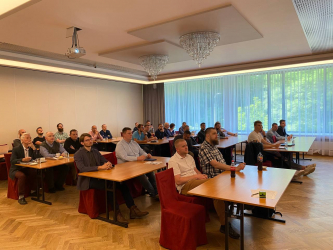 Seminar audience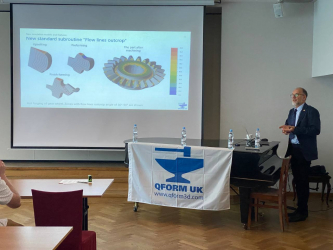 Dr. Nikolay Biba, Director, Micas Simulations Ltd., QForm UK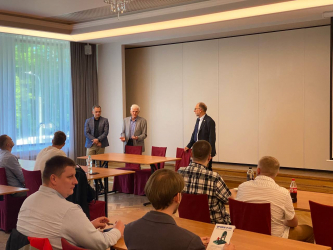 Complimentary speech. Dr hab. eng. Krzysztof Muszka, prof. AGH Head of the Department Katedry Przeróbki Plastycznej Metali i Metalurgii Ekstrakcyjnej; Dr Nikolay Biba, Director, Micas Simulations Ltd., QForm Group; Rudolf KENIG, Director, Firma Uslugowa KENDIN