«I Extrusion Webinar» from SIXPRO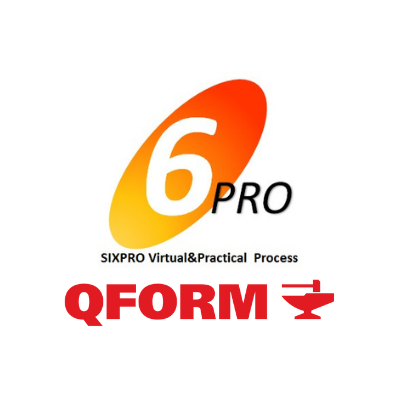 Our partner SIXPRO VIRTUAL&PRATICAL PROCESS from Brazil is proud to annunce I Extrusion Webinar!
This Webinar has as objective to show the versatility of QForm and many applications in Extrusion process and Die Design.

The Webinar will have the participation of professionals who has been using QForm to conduct innovation projects in their companies by using simulation to test and improve the extrusion process. Futhermore, we will have a presentation of a member of QForm Group.
The following lectures will be shown:
Sucess story - Tooling modification by using QForm Extrusion
Speaker: Alisson Duarte, Technical Consultant at SIXPRO. (PT-BR)


The benefits of QForm Extrusion application - Tryout cost reduction
Speaker: Anderson Luiz Lima, Mechanical Engeneering at EXCO. (PT-BR)


Tooling design: improvements on efficiency using QExDD (QForm Extrusion Die Designer)
Speaker: Tiago Paiva, Designer at FEP. (PT-BR)


New features in QForm Extrusion v10
Speaker: Stanislav Kanevskiy, Regional Director at QForm Group. (EN)
Join free Webinar in September 01, 2021 at 10:00 (BRT, Brasília).