International Forgemasters Meeting in Austria
IFM 2017 took place on 11-14 September 2017 at the Congress Graz in Graz, Austria. The conference is focused on the status and future development of the open die forging industry. More than 124 presentations were shown during the event.
Dr. Sergey Stebunov made presentation «Industrial Implementation of Ring and Wheel Rolling Simulation». Many forging, metallurgical specialists and producers of equipment took part in conference exhibition. Most important reports were about the recent trends and developments in heavy open die forging in Asian, European and North American countries.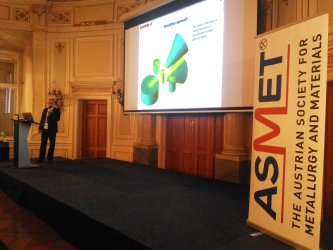 Dr. Sergey Stebunov with his presentation