32nd Forging Industry Technical Conference took place on 11-12 September in California, USA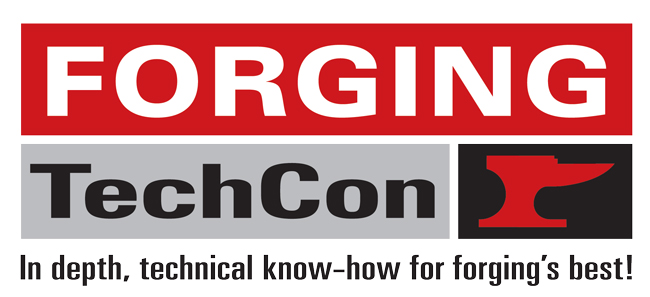 This Technical Conference is an opportunity for industry, academic, customer and research community to hear, see and learn about advances in forging technology, applications in use, developments underway and research for the future.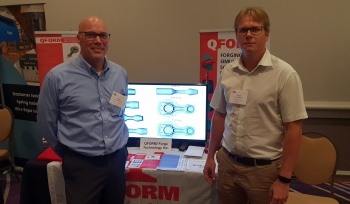 QForm team: Tom Ellinghausen (Forge Technology, Inc.) and Paul Mordvintsev (QForm Group)
One of the most important roles in the academic field and new industrial processes developments has been the implementation of simulation software. Material behavior modeling, energy saving technologies, laboratory testing, evaluation of intensive quenching hardening - all these processes require a good simulation tool for deep result analysis.
Many of the Technical Conference Presentations show how it is possible for professionals to use metal forming simulation software like QForm in their practice.
The next important function of such an event is a place to meet QForm users and interested specialists to support them and provide them actual information about the current stage of development, updated versions of QForm software and answer all questions.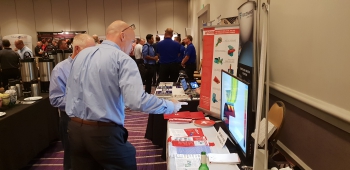 New features presentation by Tom Ellinghausen (Forge Technology, Inc.)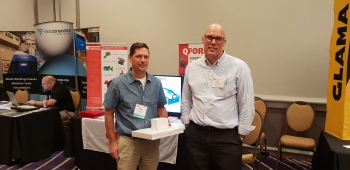 Technical support service for happy QForm users