QForm Extrusion Seminar took place on 21 October 2018 in Dubai, UAE
We are glad to announce that QForm Extrusion seminar was held at Hilton Garden Inn Al Mina on 21 October 2018. The workshop was attended by extruders and die maker companies working in the Gulf region.
Mr. Ivan Kniazkin (QForm Leading Engineer) has demonstrated several presentations about QForm Extrusion simulation software, special parametrical CAD system QExDD and new version features which will be represented to our users by the end of 2018.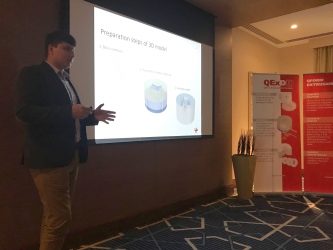 Mr. Ivan Kniazkin demonstrates QExDD software for automated design of profile extrusion dies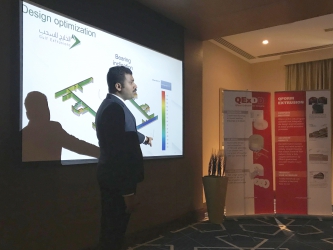 Mr. Vijeesh Peachanath Rajeeve talks about technology optimization by means of QForm Extrusion and QExDD
Additionally, specially invited guests from Gulf Extrusions Ltd. (Mr. Suresh Annadurai, Die Shop Manager and Mr. Vijeesh Peachanath Rajeeve, Die Corrector) have shared their own example of implementation and successful use of QForm in their company.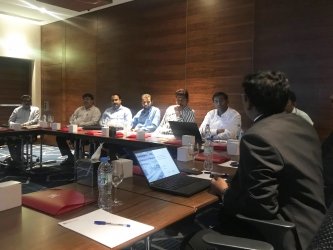 QForm Extrusion Seminar participants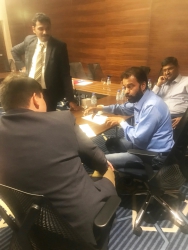 Questions and discussion session
We are grateful to all the guests for their participation and interesting discussion. We are sure that our event was useful for you and we hope to see you again in future at similar seminars.