New advances in ring rolling simulations. Practical examples in QForm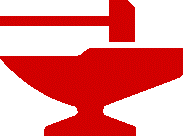 New advances in ring rolling simulations
Practical examples in QForm
October 8, 2020
11:00 to 12:30 (Central European Time)
This webinar is intended for practicing engineers working in the field of ring rolling process. Recent development of QForm software and its practical implementation for improving technical and economic efficiency of modern production will be presented.
Agenda:
New QForm features used for ring rolling operation types.
Practical cases and experience.
QForm speaker:
Danila Avramenko, technical support engineer, QForm Group.
Topic: New advances in ring rolling simulations.
Invited expert:
Nagmun Sung, Chief Executive Officer at Max Ring Solution Inc., South Korea.
Topic: Profile ring rolling.
Event start: 11:00 (CET)
Duration: 90 min
Participation fee: FREE